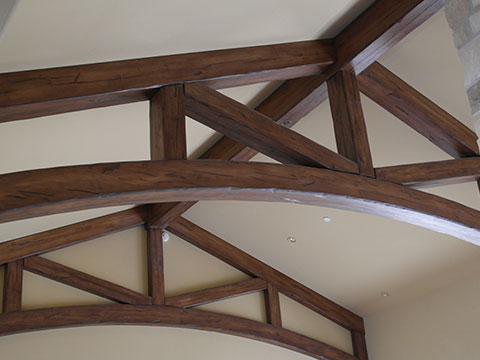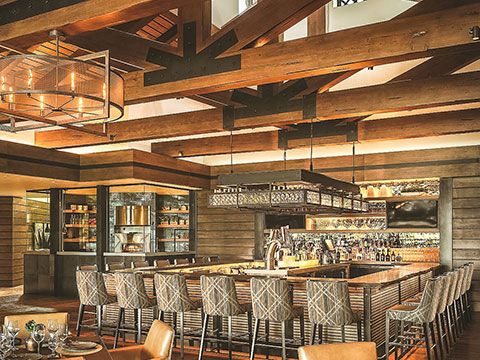 Trusses
Our decorative trusses add an intricate and unique visual anchor to rooms with elevated ceilings. While load-bearing trusses are costly, heavy and difficult to install, our decorative truss system is light enough for two people to install.
Solid wood trusses are especially vulnerable to the effects of moisture loss and shrinkage: if they become warped or shrink, obvious gaps appear between the pieces. Bella Beams kiln-dries our beams to achieve 12% or lower moisture content, which means our trusses do not suffer the movement inherent with traditional solid wood trusses.
All Trusses are available in all 4 of our product styles below.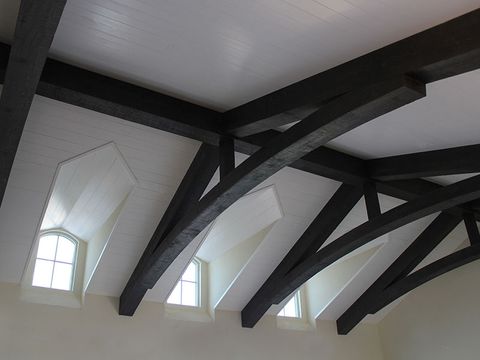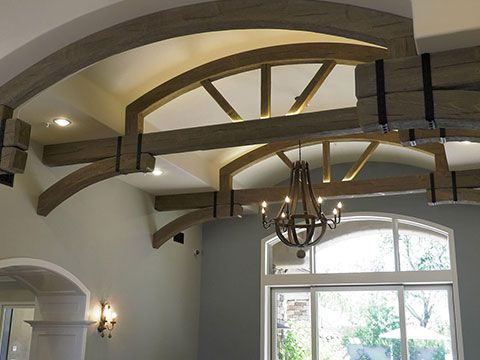 Arched Beams
Arched beams constructed from real wood add romance to any room. They evoke historic wonders and feats of engineering: elegant vaulted ceilings, archways, domes, palaces and bridges. From the Sistine Chapel in Rome to ancient Moroccan ruins and Mother Nature's own Arches National Park, these shapes capture the imagination and create a sense of awesome harmony.
Though Bella Beams are strictly decorative, we are able to achieve an authentic look that mimics structural beams without any of the drawbacks of solid wood. Your design may include dramatic angles, tight radii, subtle curves or a combination thereof. Bella Beams are versatile and guaranteed to hold their shape and size over time, whether you want subtle, elongated arches or conversation-starting designs.
Arched Beams are available in 3 of our product styles below.