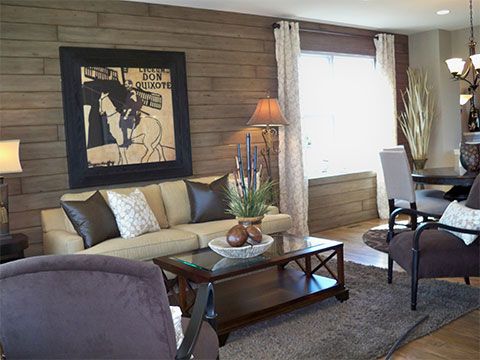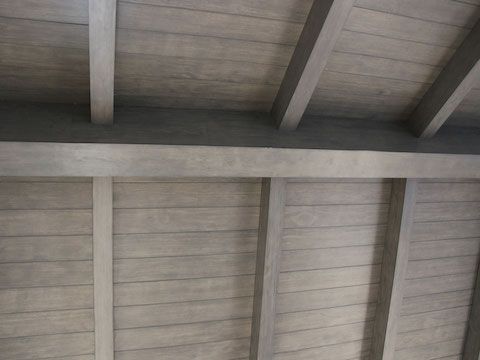 Planking
Planking adds depth and character to any wall or ceiling. The grain and texture of wood stands out on walls and flat and angled ceilings, in tandem with contrasting beams or on its own. We offer three standard plank widths, which can be manufactured, in any of our 4 product styles.
Warm and cool natural tones provide unique ambience that can sharply contrast or smoothly harmonize with your interior design. Planked ceilings are able to accommodate lights, registers, sprinklers, speakers and other ceiling fixtures.
All Planking is available in all 4 of our product styles below.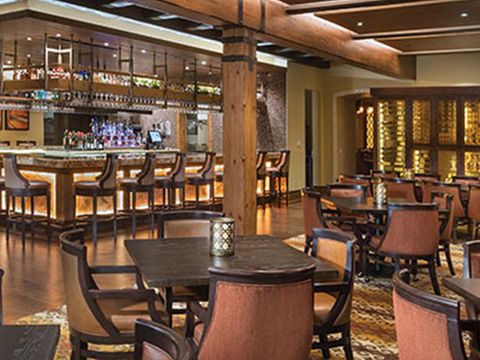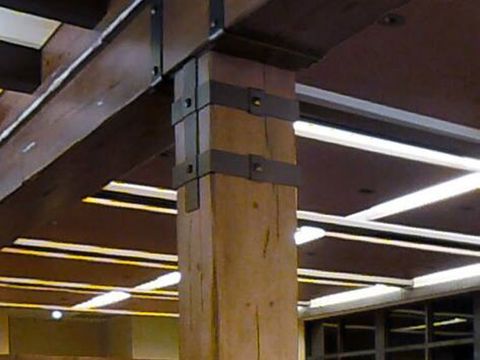 Posts
Handcrafted wood posts are particularly well suited to covering structural support posts that interrupt otherwise elegant designs.
We create posts using the same artistic principles as our ceiling beams and accents. For ease of installation, we manufacture posts with one removable side. As with any of our products, we can match the color of posts to furniture, doors, beams and other wood elements, making it appear as if the post were part of your building's original construction.
All Posts are available in all 4 of our product styles below.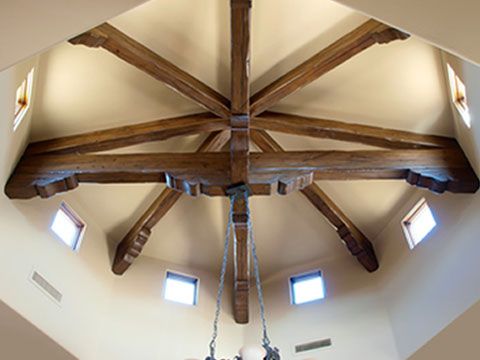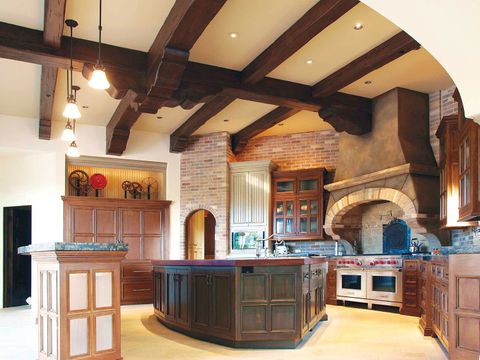 Corbels
Wooden corbels produce a unique connection between the beams and the connecting walls.
On trusses, they can accent a focal point and draw attention to hanging light fixtures or fans. Atop posts, they pay homage to marble pillars and decorative moulding. To straight beams and posts, corbels add interest with curves and angles. They gracefully frame arches and give the illusion of authentic supports.
All Corbels are available in all 4 of our product styles below.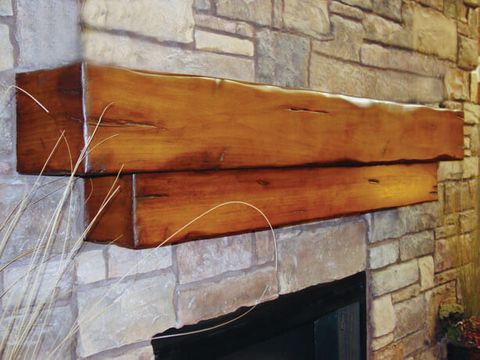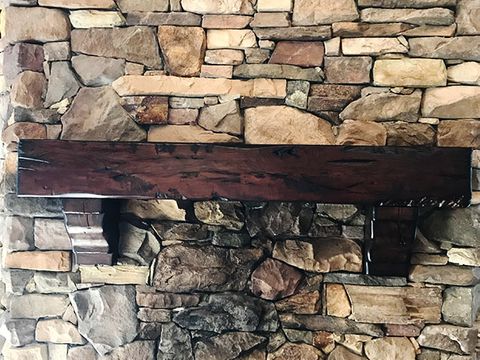 Mantels
The hearth has long stood as a symbol of warmth and hospitality.
Wood mantels are the perfect accent for any fireplace. Bella Beams mantels can be utilitarian shelves or strictly decorative accents. Double-stacked, with or without corbels, straight or curved, our mantels are as unique as your fireplace. Set the tone for gatherings by drawing attention to your fireplace with a Hand Hewn, Barnwood, Rough Sawn or Contemporary Bella Mantel.
All Mantles are available in all 4 of our product styles below.